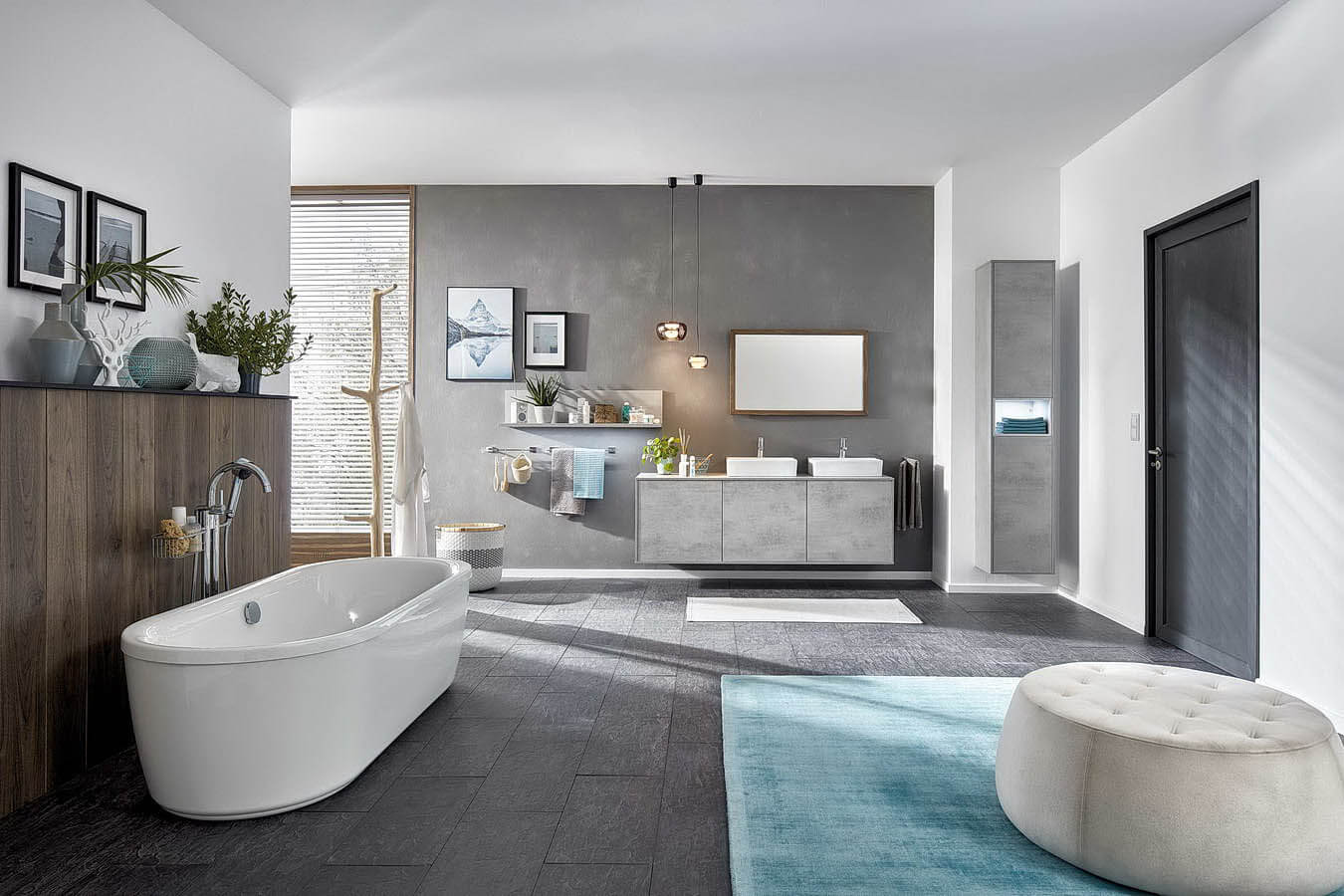 Bathrooms
Bathrooms are more than utility for today's modern homes. Much like how the rest of the house needs to be in-sync with its overall theme and appeal, so too should be one of the most important rooms in one's abode.
At The Kitchen's Group, we do more than kitchen remodeling. Given that function is synonymous with bathroom installments, we deliver nothing but the best in cabinetries that fit any and all kinds of bathrooms. From modern and contemporary to traditional-themed bathrooms, we are more than capable of providing the additions that you need to elevate the appeal and functionality of one of the house's most utilized and important rooms.
Feel free to check out our samples below to give you a better idea of what you can expect when you partner with us.
Bathroom Cabinet / Vanity Size
A large vanity in a tiny bathroom or vice versa is not the best fit. Your vanity size should make sense for the size of the bathroom. The most important things are to figure out who is going to use the bathroom. How many sinks are required and what are your storage needs. The amount of the storage required impacts the size of the vanity, but more important is the size of the room it's in. Similarly, the height considerations are important as well.
Storage Needs
While considering bathroom vanity options, take an inventory of what you store in your current vanity to get an idea of how much storage space you'll need. Organize everything by what you'll need to have in reach and what you'll just need to have nearby. Having more storage is always desirable, at the same time you need to think about the overall size and counter space of the vanity.
Keep the user in mind
Keep in mind the people who are going to be using the vanity. The type of things they will be using. The type of items they would need in the bathroom. If you are remodeling for yourself and your partner, you may need two sinks instead of one. Another thing to consider is how the user will be using the vanity. The grooming items, makeup, items for hygiene and any other related stuff should be stored on the same vanity.
Style – Color, Texture, Aesthetics
For the bathroom vanity, although the form follows the function. The immediate importance right after the function is aesthetics. The bathroom vanity should coordinate with the other elements such as tiles, flooring, paint color, lighting, and fixtures. Another thing you may consider is that the bathroom vanity may coordinate with the style of overall cabinetry at your home.